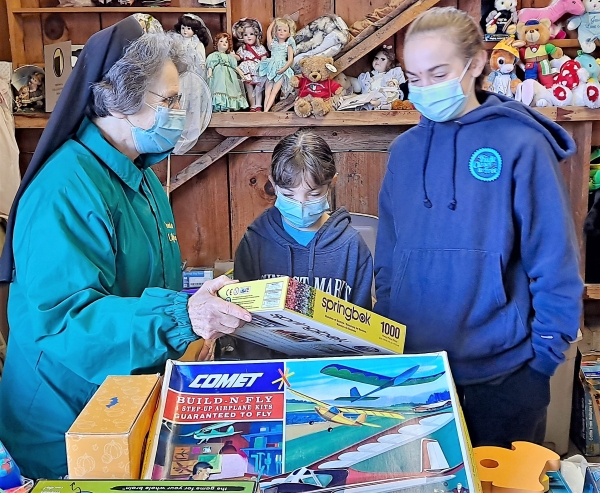 Sister Barbara Johnson, FSE with Virginia and Mary Weinheimer at the children's booth.
Sale into Spring, benefitting the programs and services of the Franciscan Life Center and Franciscan Home Care, was a wonderful success Saturday, April 17.  Hundreds of people came to the Franciscan Life Center campus on this sun-shining day to find collectibles, home goods and to "fill a tote for $10."
Franciscan Sisters of the Eucharist and volunteers were busy setting up on Friday and selling on Saturday. There was a steady stream of supporters buying furniture, jewelry, antiques, games, and household items.
Thank you to all who donated treasures, time, and talent and to those who came and bought. We so appreciate your support of our Franciscan mission.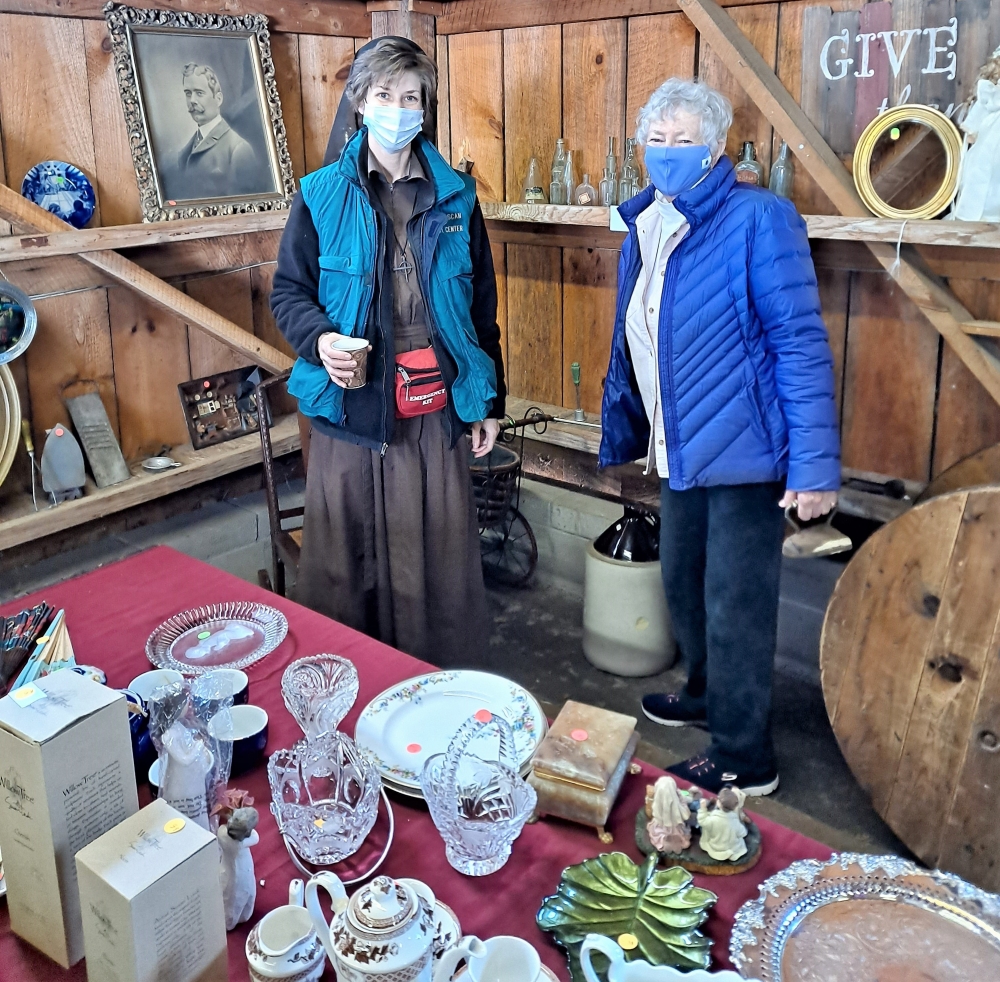 Sister Amaris Salata, FSE, with Mary O'Sullivan at antiques and collectibles.