Franciscan Home Care and Hospice Care, a faith-based home health care agency, celebrated 30 years of caring service in 2017. The agency was licensed on April 29, 1987. Franciscan Home Care and Hospice Care believes in the dignity of the human person and the sacredness of human life. The dedicated staff of nurses and social workers, physical, speech and occupational therapists, and home health aides specializes in the needs of persons who are elderly, handicapped, chronically ill or terminally ill who would benefit from care in their homes.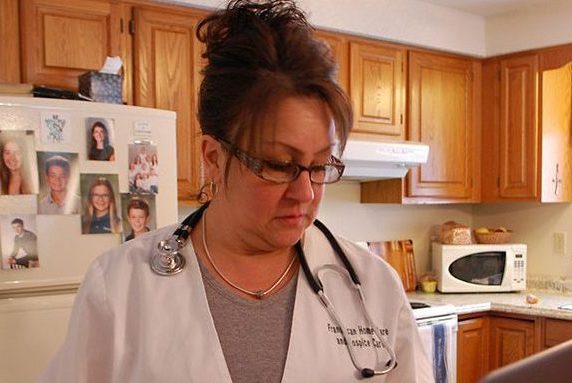 Palliative Care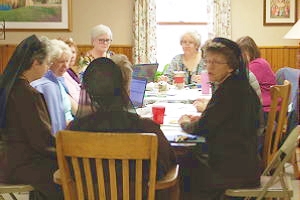 Hospice Care
Our social workers provide the personal, spiritual, and emotional support needed for individuals and their families in complement to the physical support our nurses and therapists provide. Together, our staff works as a team to meet the needs of those who are ill, recuperating, homebound or dying.
Call 203-238-1441 to speak with an Intake Nurse.
"Staff was extremely caring and friendly as well as helpful."
"Franciscan Hospice Care and support was exactly what we needed."
"When a nurse was needed, they responded immediately."
"We used Franciscan Hospice Care for my father and mom.  Both experiences were consistently excellent.  I highly recommend Franciscan Hospice care services."
"My mother-in-law received excellent nursing care and pain management with constant evaluations and adjustments to ensure her comfort."
Employment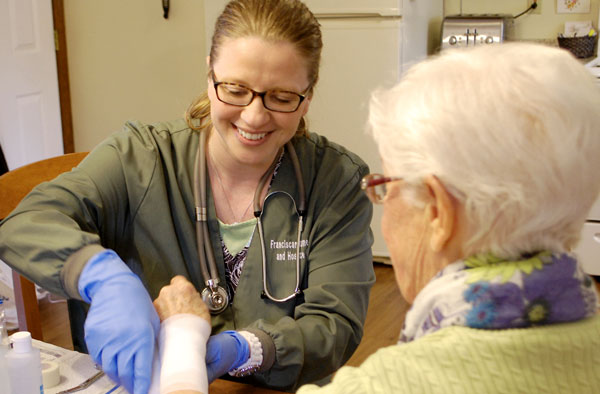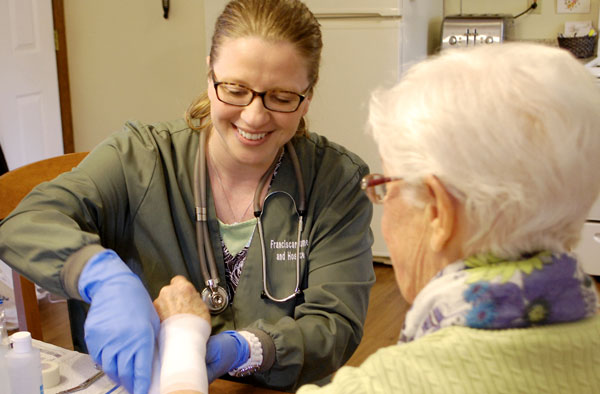 IMMEDIATE POSITIONS OPEN! WE ARE GROWING

Are you looking for more meaning in your work?  Franciscan Home Care and Hospice Care, a faith-based, licensed home health care agency serving central Connecticut, seeks full-time, qualified personnel to meet its growing needs. Call 203-238-1441. For more details, click on the positions you are interested in:
Registered Nurse
Speech Therapist
Home Health Aide
FRANCISCAN HOSPICE CARE SEEKS VOLUNTEERS
Franciscan Home Care and Hospice Care is seeking volunteers to be part of its hospice team. Hospice strives to help individuals with terminal illness live as fully as possible until natural death. Call Rose Zolnik at 203-238-1441 for more information.
News
Almost 700 attendees filled the Aqua Turf Club in Plantsville, Connecticut, June 4 for the 34th Franciscan Sports Banquet and Silent [...]
Marie Laffin, RN, Clinical Director, Franciscan Home Care and Hospice Care, provided blood pressure screenings for over 50 seniors at the [...]
CLICK HERE TO SEE sample silent auction items ready for bidding at the upcoming Franciscan Sports Banquet and Silent Auction, June [...]