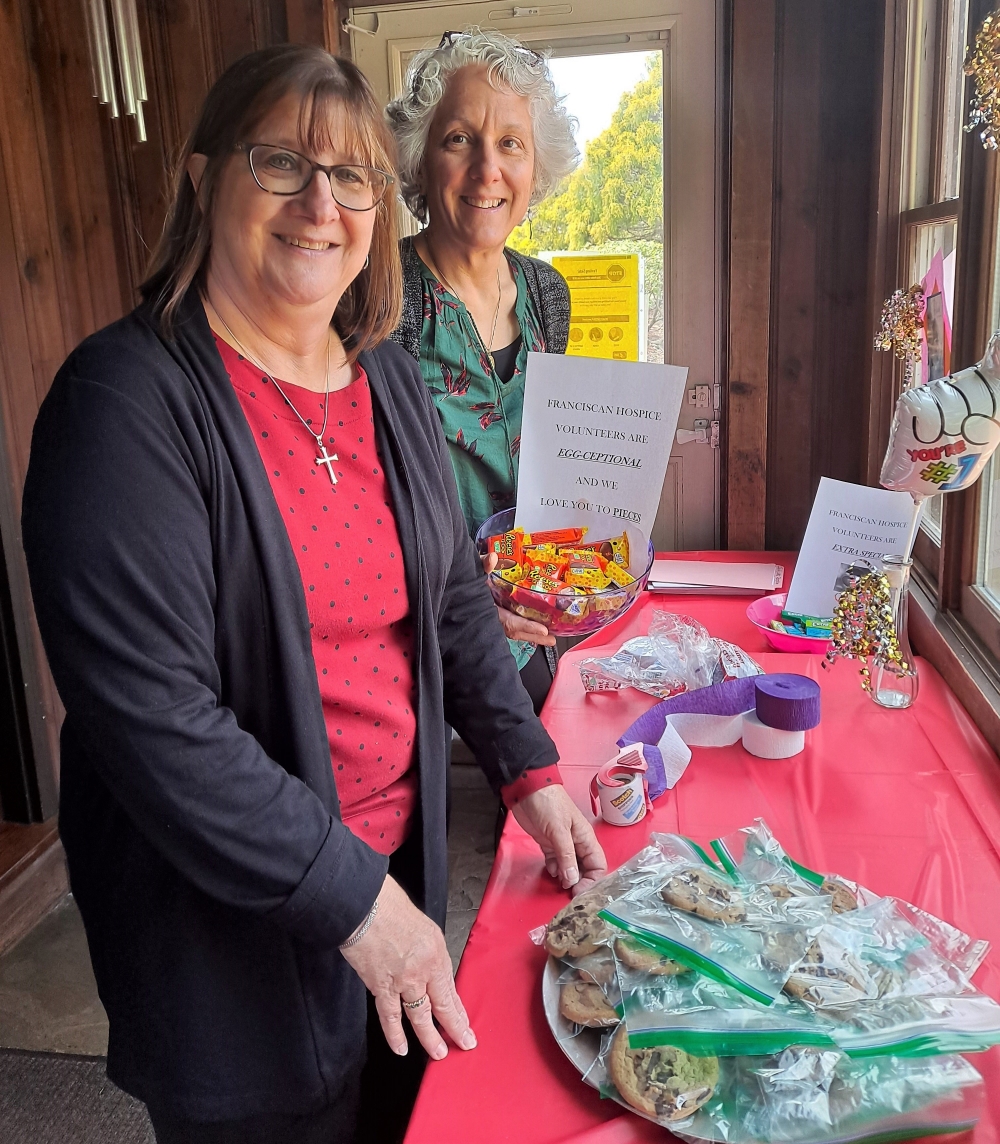 April is National Volunteer Month and April 18-24 is National Hospice Volunteer Week
Laura Borrelli, RN, Hospice Director (back) and Barbara Raby, Hospice Volunteer Coordinator, prepare to thank Franciscan Home Care and Hospice Care hospice volunteers for their service to hospice patients and their families.
A Franciscan hospice volunteer assists the hospice team by providing companionship through visiting the patient, offering support through phone calls, assisting with clerical duties such as mailings, or being present for the family at a funeral service.
Our volunteers visit patients at home or at skilled nursing facilities on a weekly basis taking into account the schedule of the volunteer and the patient. Some patients like the volunteers to read to them, others to play cards, or to pray with them.   The most important part of being a volunteer is just BEING there with the patient.
The volunteers meet once a month for continuing education and support. Currently Franciscan Hospice has 17 seasoned volunteers and 7 volunteers in training.  We usually have two training classes per year, one in the spring and one in the fall.
For more information about our hospice volunteer program call Franciscan Home Care and Hospice Care at 203 238-1441.