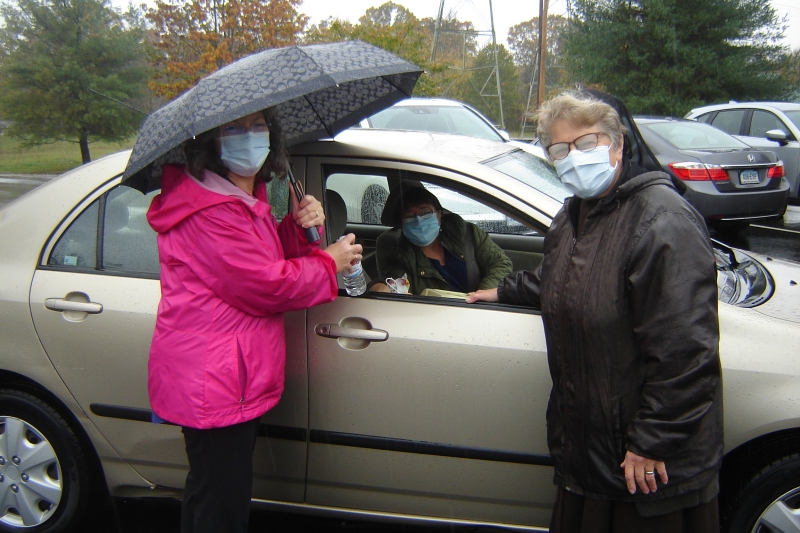 Wind, rain, cold and Covid-19 cannot deter the annual Staff Appreciation Lunch held each year for the employees of Franciscan Home Care and Hospice Care and Franciscan Ever There Care.
Sister Suzanne Gross, FSE, Administrator, Franciscan Home Care and Hospice Care, and Kathleen Dietle, PT, Therapies Supervisor, present Dora Aleman, Home Health Aide, with her curbside lunch and gift in gratitude for her commitment and dedication to those for whom we care in home health care and hospice care.
Visit franciscanhc.org or franciscanetc.org for more information about services.