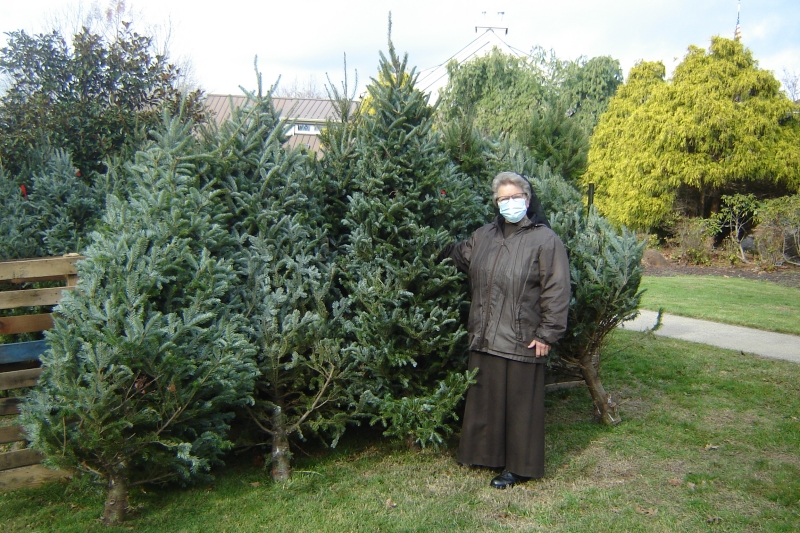 Sister Suzanne Gross, FSE, displays the freshly cut trees being sold to support the mission of the Franciscan Life Center and Franciscan Home Care and Hospice Care. These beautiful trees are available at 267 Finch Avenue, Meriden, CT 06451 Monday – Friday, 9:00 a.m. to 4:00 p.m., Saturday, 9 a.m. to 3:00 p.m. and Sunday, by appointment.  Call (203) 213-5079 or you can order online franciscanchristmasfair.org.
This year, in addition to trees and in lieu of the annual Franciscan Christmas Fair, there is an online store where you can do your holiday shopping and have curbside pickup. Store items include Franciscan Pottery, Franciscan bread and rolls, Merry Miscellaneous items, beeswax candles, Holy Land pieces, antiques, ornaments, greeting cards and more.
Join us at franciscanchristmasfair.org.