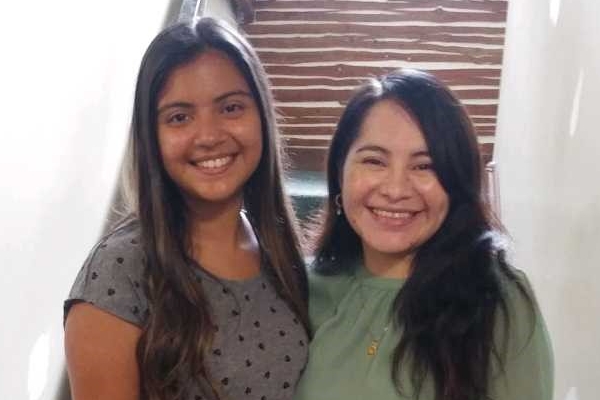 Lesley Martinez (left) is assuming the social caseworker position held by Silvia Sanguano.
Lesley Martinez, (left) a recent graduate of Central Connecticut State University (CCSU), is assuming the role held by Silvia Sanguano, the social caseworker for Franciscan Home Care and Hospice Care's Promoting Independence for Elders Program (P.I.E.). Silvia has been with the agency for four years. She has only two semesters before completing her nursing degree. Lesley, while working part-time for the agency, will be acquiring a Master's Degree in International Studies from CCSU.
The caseworker for the P.I.E. program introduces low-income elderly residents from Meriden and Wallingford to community-based services. This program, made possible through a grant from the Agency on Aging of South Central Connecticut, helps individuals remain independent in their own homes. This year celebrates nearly 30 years of providing this service to area residents.
Franciscan Home Care and Hospice Care is a faith-based home health care agency offering nursing, hospice care, social services, physical, speech, occupational therapy and home health aides. The agency serves 30 towns in central Connecticut.
If you or a loved one wish to remain at home and need social services, please call Franciscan Home Care and Hospice Care at 203-238-1441.