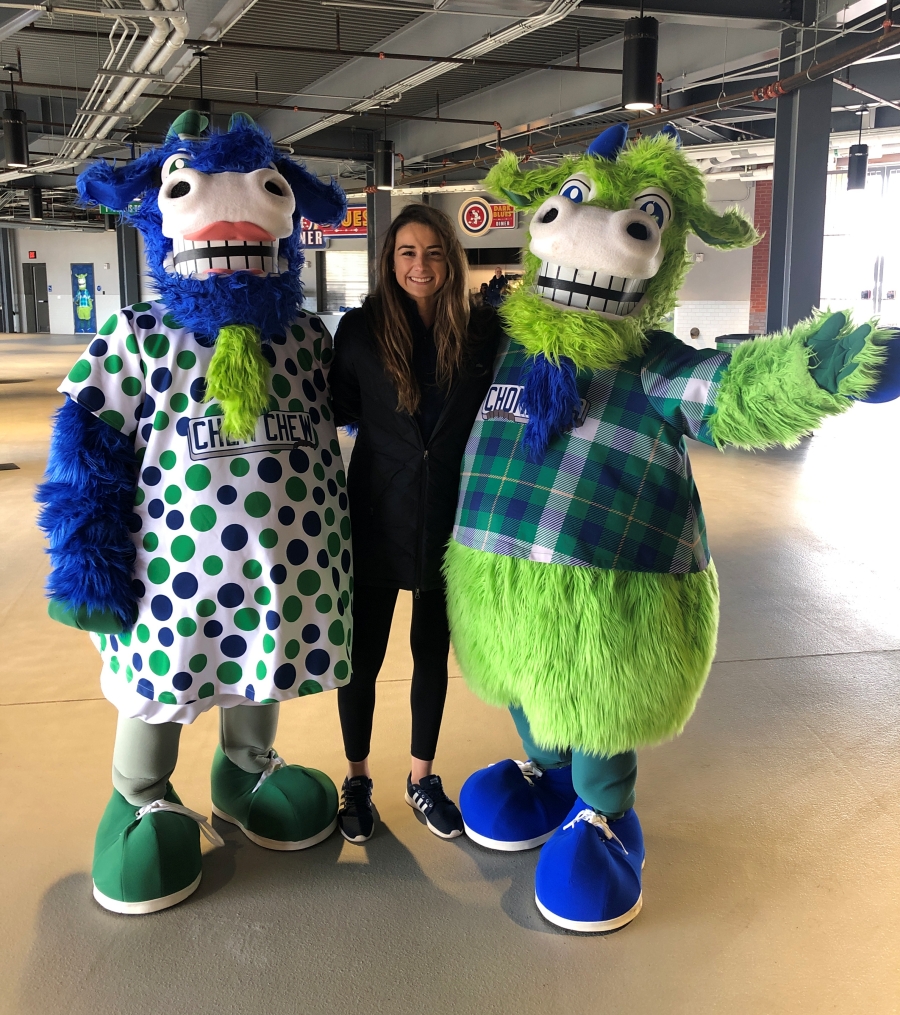 From left, Chew Chew, Danielle Chylinksi, Yard Goats Promotions & Marketing Manager, and Chompers.
The popular Hartford Yard Goats baseball team's mascot, Chew Chew, will make an appearance at the upcoming Franciscan Sports Banquet and Silent Auction, June 4, at the Aqua Turf Club, Plantsville. Chew Chew will greet fans from 5:30-6:30 p.m.
Chew Chew's secret identity is our very own Intake Nurse, Jack Welch, LPN. Join in the fun to visit with Chew Chew by buying your tickets now for the 34th Annual Franciscan Sports Banquet and Silent Auction.
Special honorees at the banquet include Jay Wright, Head Coach, Villanova Men's Basketball and Sharon Robinson, Educational Consultant, Major League Baseball and daughter of baseball great, Jackie Robinson.