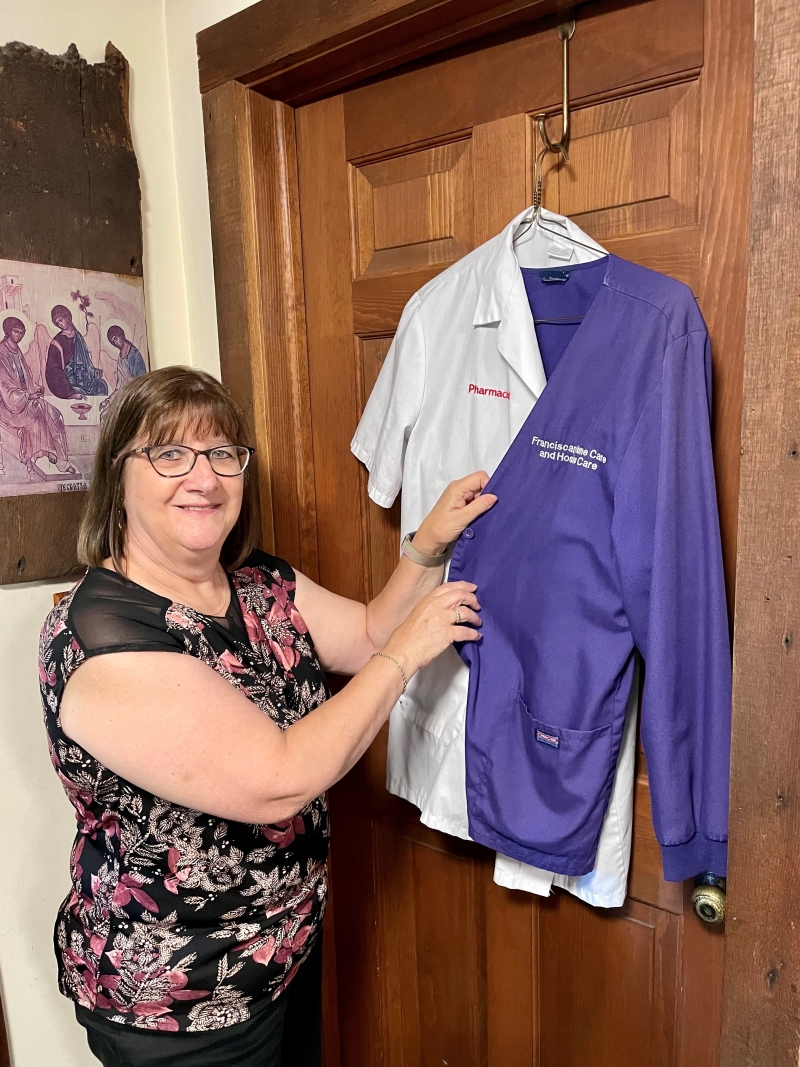 Barbara Raby (aka BJ) hangs up her pharmacist white coat of 38 years for a purple Franciscan Hospice Care jacket. She is presently coordinating twenty Franciscan Hospice Care volunteers who recently completed 16 hours of training allowing them to provide social and spiritual support to hospice patients and their families in a very special way.
Franciscan Hospice Care Volunteers meet monthly to share and to continue their education. The volunteers provide services to hospice care patients and their families in the home or in skilled nursing facilities. They serve patients and families in a variety of ways:
Prayer  •Reading  •Music
Writing notes or memories
Quiet presence
Sharing stories and thoughts
The trained hospice care volunteers also reach out to the families through phone calls and mailings. They check in on a regular basis, stay in touch with the family after a loved one passes away, and attend wakes and memorial services to express the condolences of the hospice team.
At Franciscan Hospice Care, it is "Our family caring for your family."