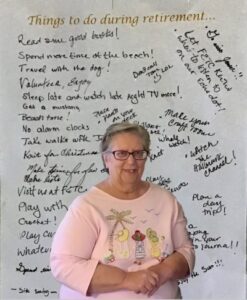 Cheryl Belletti, Office Support, recently retired from Franciscan Ever There Care. Cheryl also worked at Franciscan Home Care and Hospice Care during her 15 years as a dedicated employee. Her steadfastness and pleasant personality were an asset to peers and employees.
Franciscan Ever There Care is a non-medical, private pay, home care agency providing services to individuals and families who need assistance to remain safe and secure at home.
Contact evertherecare.org or call 203-630-2881 for more information on how you can remain independent at home.