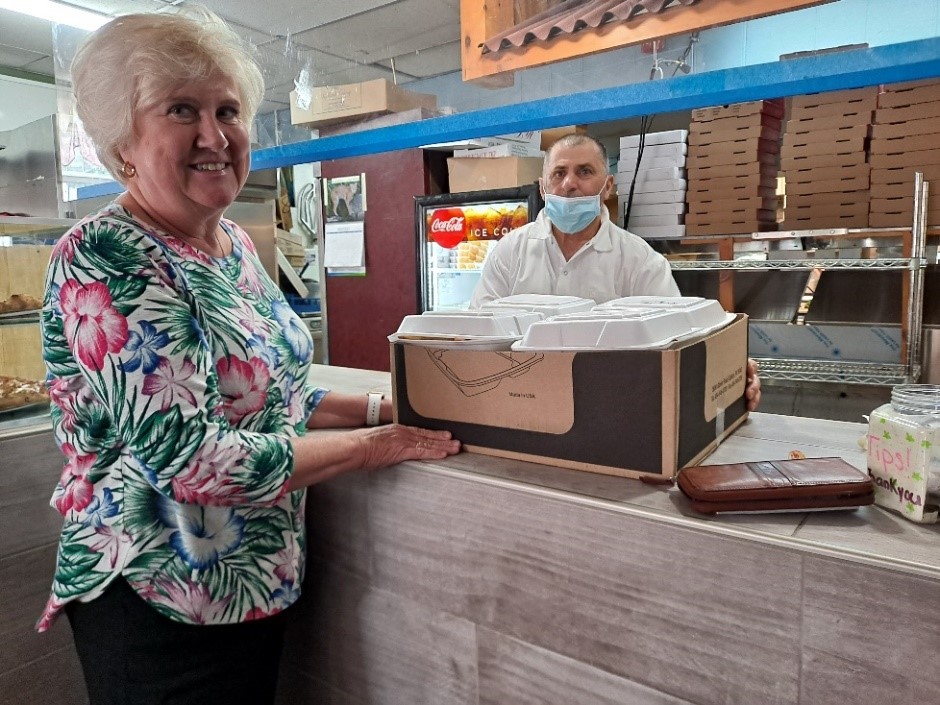 Marie Laffin picks up her take-out order from Feta Vinca, Owner, Casa di Roma Restaurant, at the spring fundraising event.
Join in supporting the Franciscan Life Center and Franciscan Home Care and Hospice Care in its Casa di Roma summer fundraiser Monday, September 13, 2021, from 11:00 a.m. to 9:00 p.m., 103 Main Street, Meriden. Take-out only.
Feta Vinca and his son, Bosch, donate twenty percent of the proceeds from the purchases of the day to benefit the Franciscan programs and services.