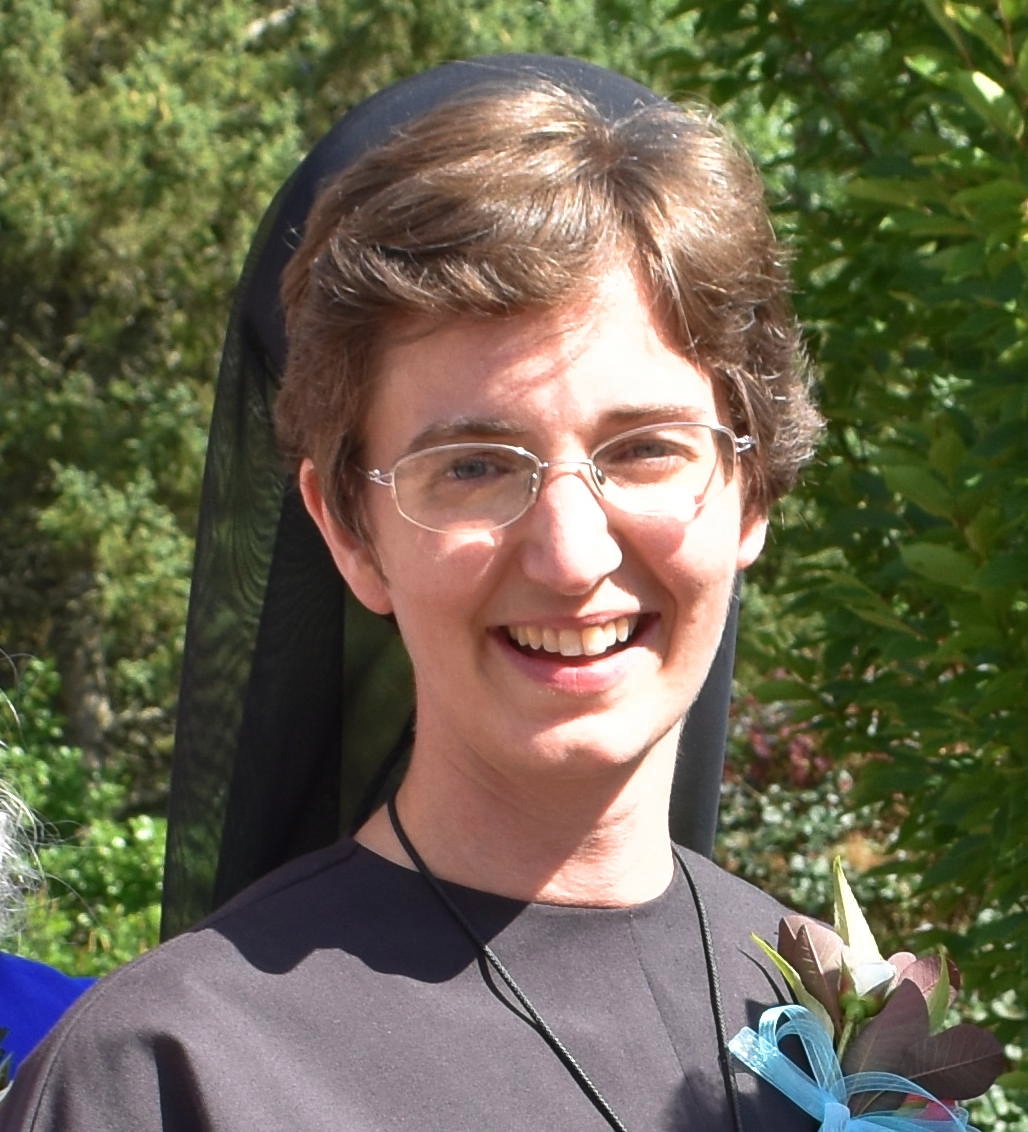 Sister John Frances LaFever, FSE, professed Perpetual Vows as a Franciscan Sisters of the Eucharist on August 15, 2021, the Feast of the Assumption. The Reverend Christopher Tiano was the Principal Celebrant and Mother Miriam Seiferman, Mother General, received Sister's vows. Family and friends shared in this joyous occasion.
Sister John Frances, originally from Fairfax, VA, attended the University of Virginia where she was an active member of the Catholic Student Ministry. After graduation, she met the Franciscan Sisters of the Eucharist who have a center in Falls Church, VA. While in formation, Sister obtained her MBA from Central Connecticut State University.
Sister John Frances is presently the Business Manager for the Franciscan Life Center and helps promote the programs and services of Franciscan Home Care and Hospice Care.