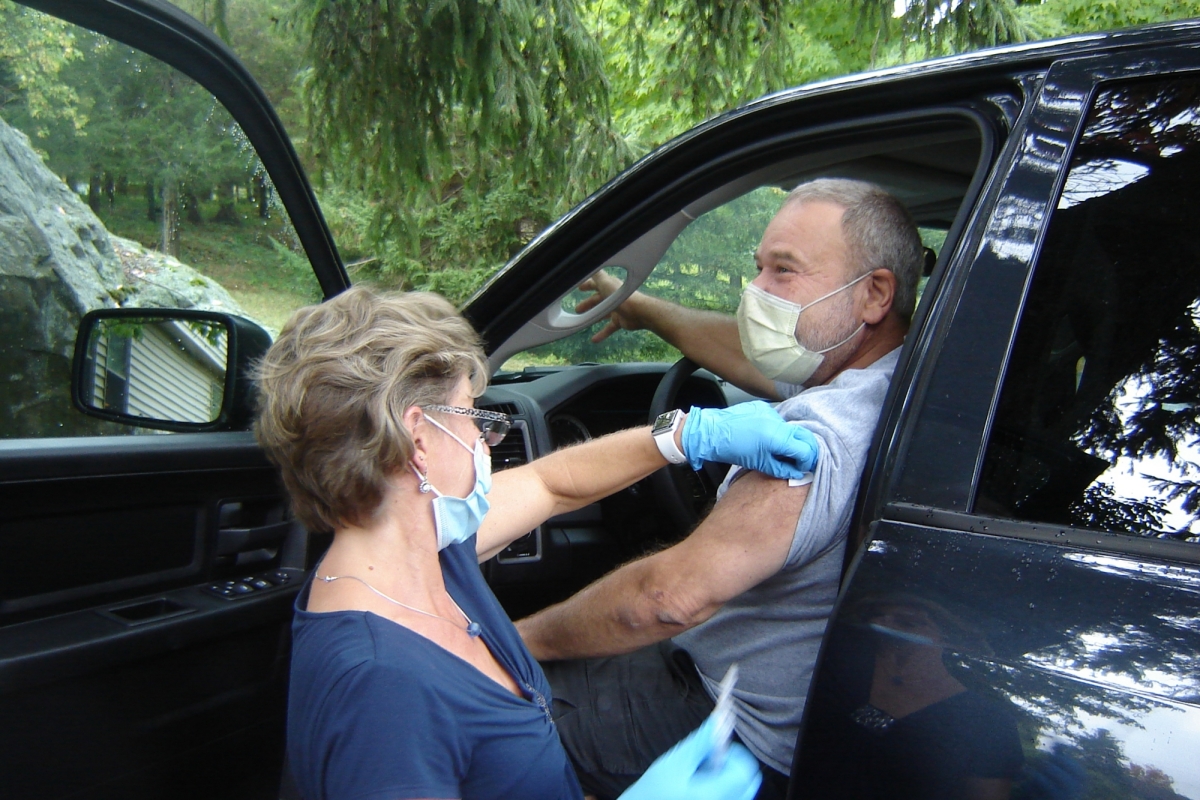 Stacy Kubeck, RN, gives a flu shot to Meriden resident, Bruce Rovinsky, outside Franciscan Home Care and Hospice Care, 267 Finch Avenue, Meriden. The agency is providing the vaccine to individuals Monday through Friday, 9:00 a.m. to 4:00 p.m. If you would like a flu shot you may call 203-238-1441 or email rzettergren@franciscanhc.org to schedule an appointment. Medicare and most insurances cover the cost. If not, the vaccination is $40.00 for the standard vaccine and for individuals 65 and over the recommended high dose vaccine is $70.00.
Your protection from the flu is particularly important this year because of Covid-19. The agency is providing curbside distribution of the vaccine in keeping with the pandemic guidelines and for your safety and protection.
Call us at 203-238-1441 if you have questions.