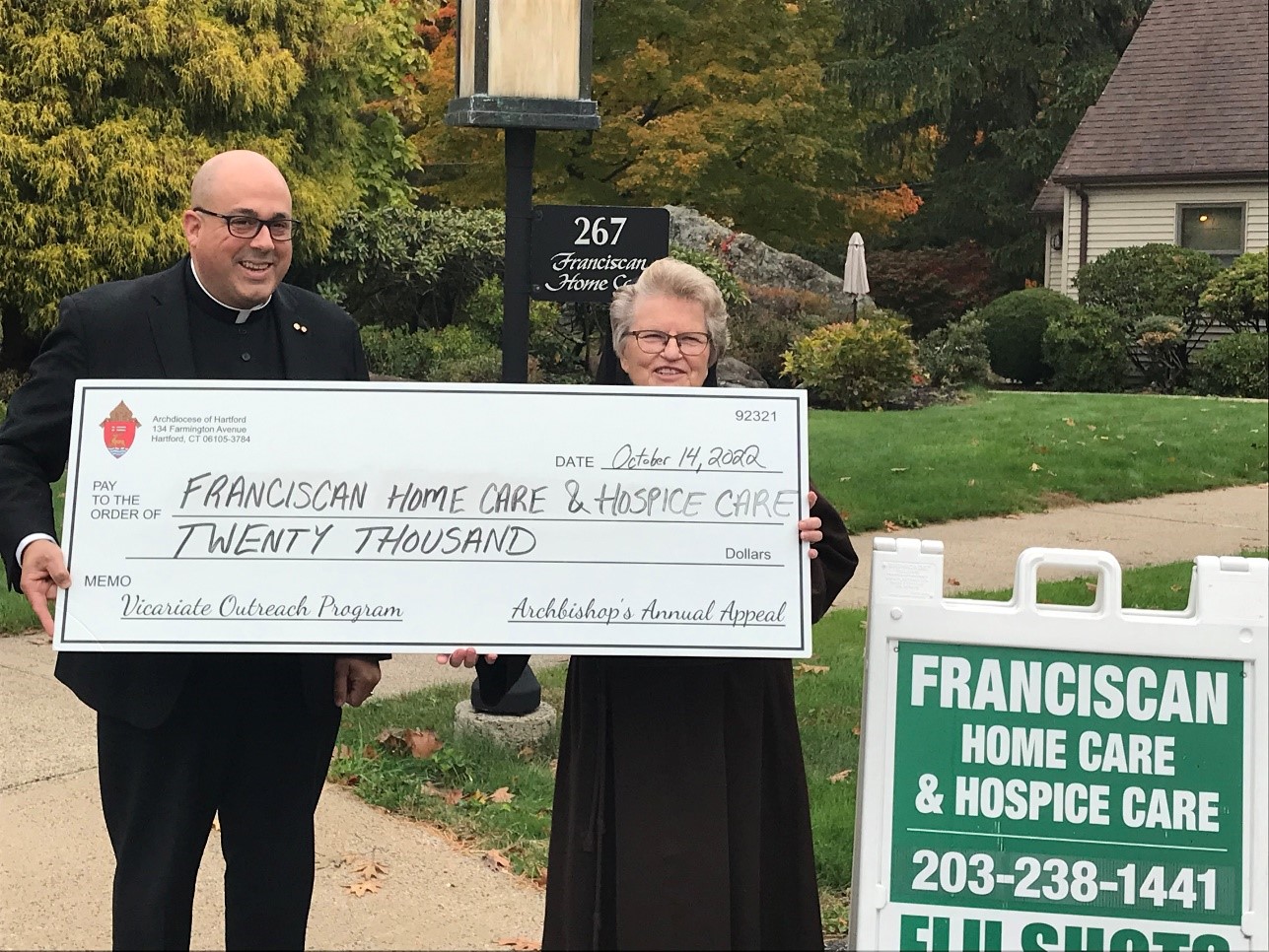 The Reverend Jeffrey Romans, Pastor, St. Bridget of Sweden Parish, and Priest-Director, Archbishop's Annual Appeal, Archdiocese of Hartford, presents Sister Suzanne Gross, FSE, Administrator, Franciscan Home Care and Hospice Care, with a donation through the Archbishop's Annual Appeal Vicariate Outreach Program to help support individuals and families in need of home health care and hospice care.
Franciscan Home Care, a faith-based agency, is celebrating 35 years of service within the Archdiocese of Hartford. The Hospice Care program began in 1996.
Services include nursing, hospice care, medical social services, physical, speech, occupational therapy, and home health aides.
For more information, call 203-238-1441.