Join us for the 36th Annual Franciscan Sports Banquet and Silent Auction,
Tuesday, June 7, 2022, 5:30 to 9:30 p.m., at the Aqua Turf Club Honoring:
Scott Burrell, Men's Head Basketball Coach, SCSU – Saint Francis Award
Tina Gonyea, Head Girls' Basketball Coach, Platt High School – Saint Clare Award
Dr. Rhona Free, President, University of Saint Joseph, Jim Calhoun Community  Service Award
Rick Leddy, Senior Director of Communications, National Association of Basketball Coaches, Dean of Sports Award
Cardinal Fernando Filoni, Grand Master, Equestrian Order of the Holy Sepulchre, Mother Shaun Appreciation Award
Athletes, Special Olympics Connecticut
This event benefits the Franciscan Life Center and Franciscan Home Care and Hospice Care.
Ticket Cost: $75.00. Sponsorships Available. For reservations, please call 203-237-8084 or visit flcenter.org.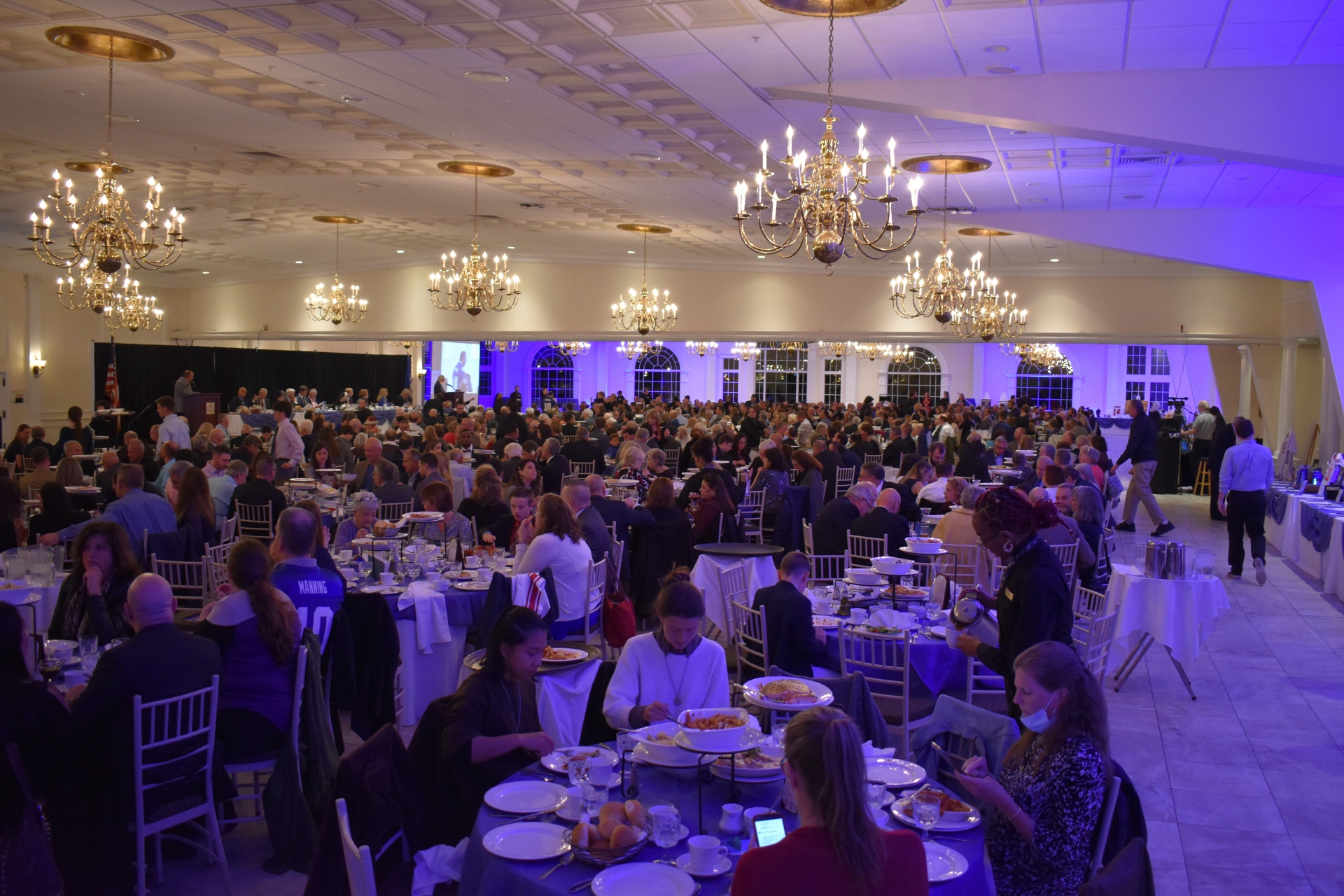 Photo from 2021 Franciscan Sports Banquet and Silent Auction