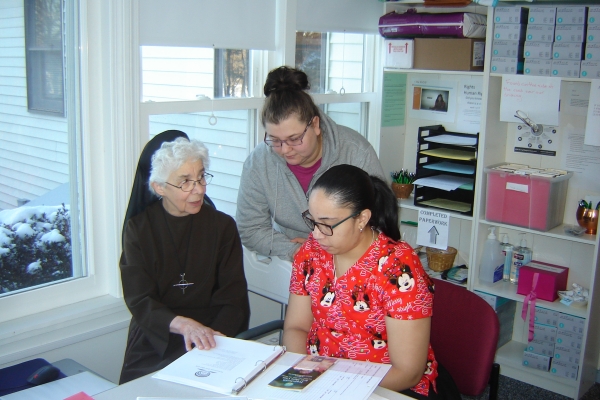 Did you know that Franciscan Home Care and Hospice Care has a "sister" agency? Franciscan Ever There Care is an affiliated non-medical service for assistance in the home. Call 203-630-2881 or visit franciscanetc.org to learn more.
Sister Janet Marie Bagniewski, FSE, R.N., staff instructor, Franciscan Ever There Care, provides homemaker/companion orientation to new staff. All employees receive proper training prior to providing services in the home.
Franciscan Ever There Care's motto "Your Home. Your Needs. Our Mission." aptly describes the care given by the many dedicated men and women of FETC.